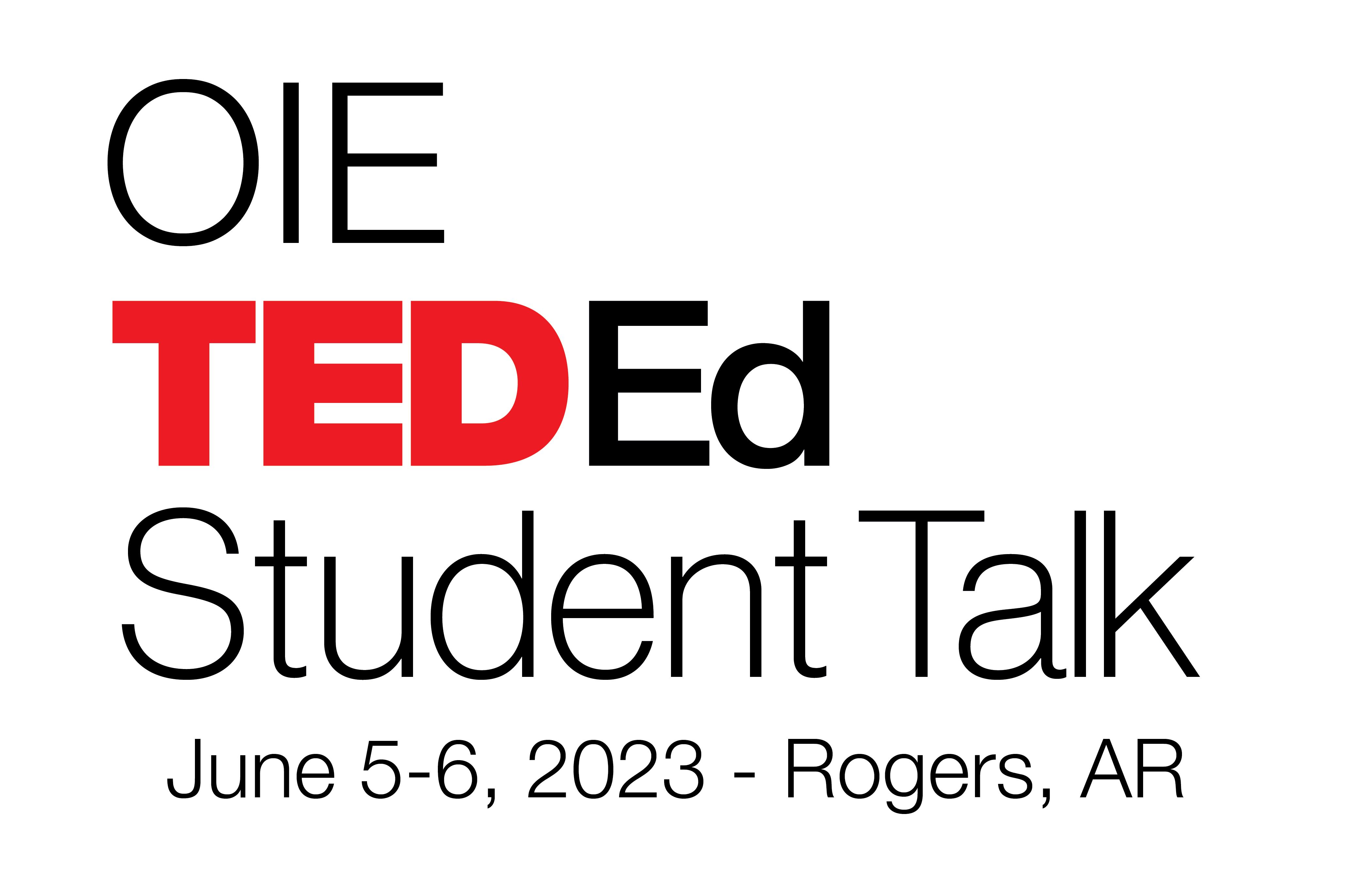 It

sparks and celebrates the ideas of teachers and students around the world.
Everything they do supports learning by helping curious students around the globe bring TED to their schools and gain presentation literacy skills. TEDEd will invite teachers and clubs to connect globally throughout the year. TEDEd has grown from an idea worth spreading into an award-winning education platform that serves millions of teachers and students around the world every day.
2023 OIE TEDEd Student Talks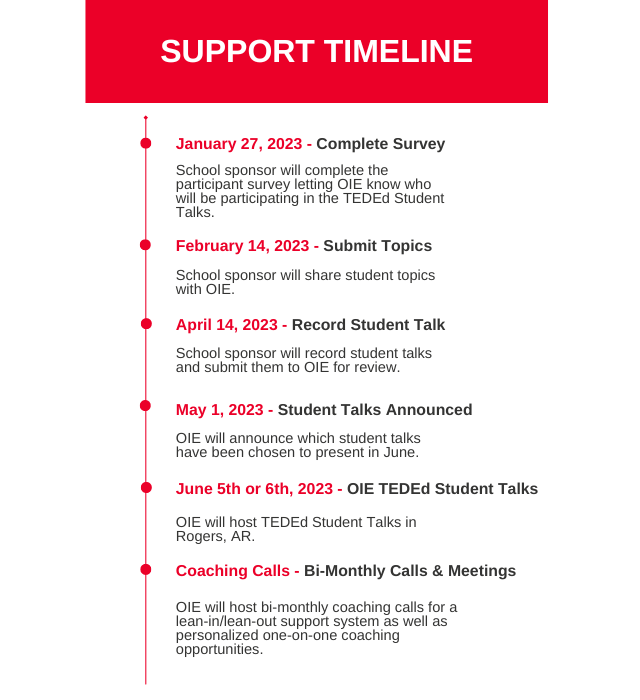 As you are watching these videos, think about talks that you could imagine your students creating. Think about the speaking techniques and visual aids the presentations integrate to enhance the effectiveness of the talk. Also think about the different topics that could be covered by a TEDEd Student Talk.
Resources for Participants
Have questions? Need assistance?
Contact Chrissy Waldhoer at waldhoer@uark.edu or complete the form below.