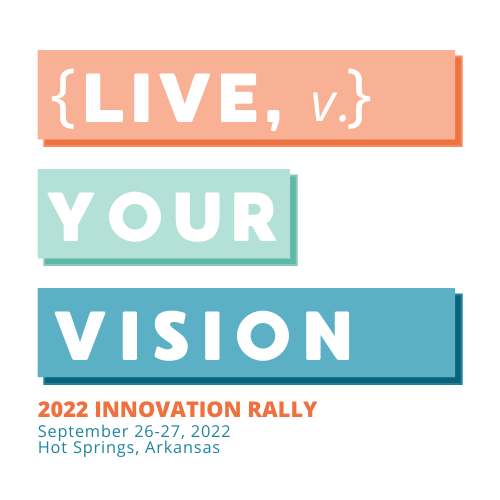 2022 Innovation Rally
SEPTEMBER 26-27
Hot Springs Convention Center, Hot Springs, AR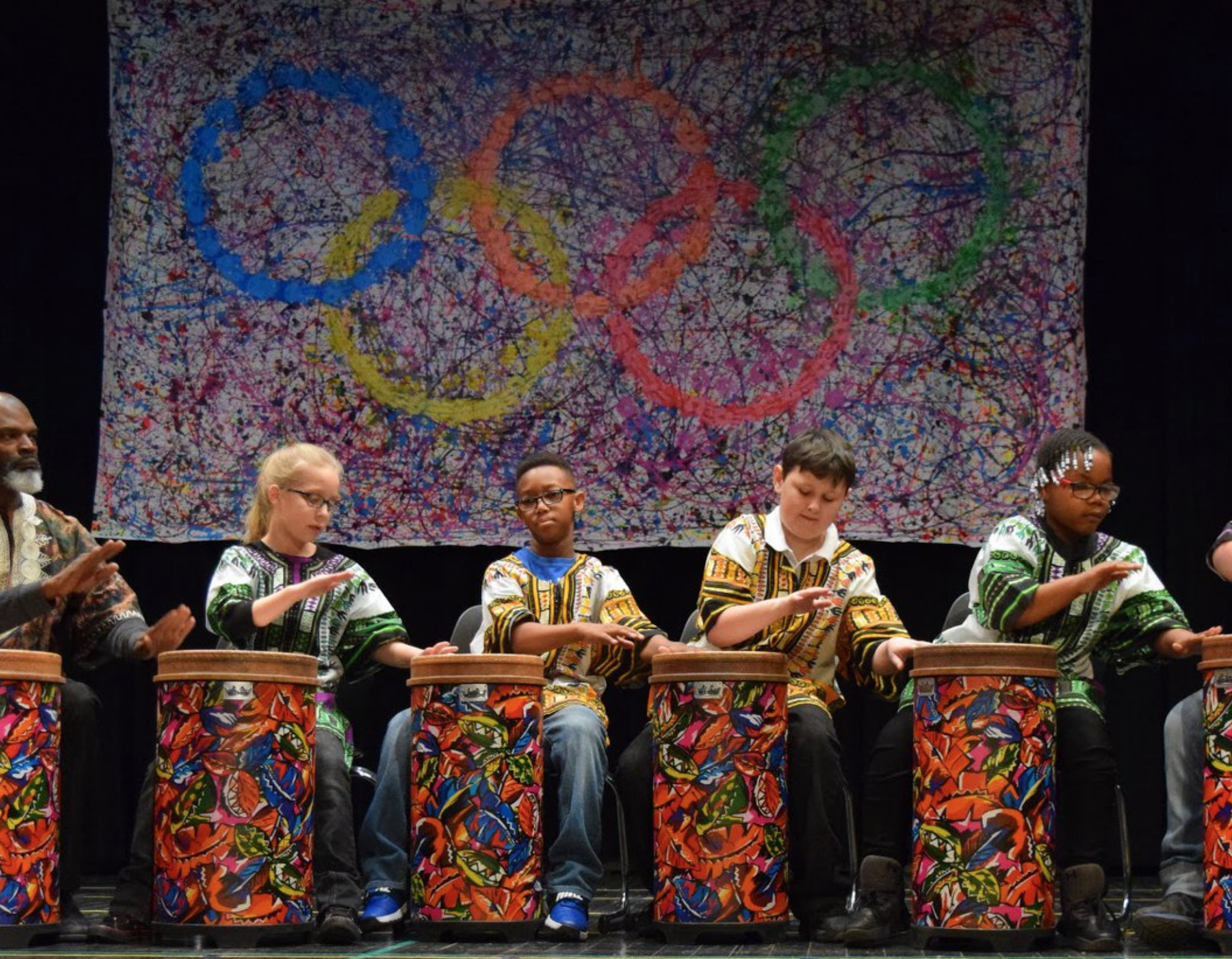 #LIVEyourvision
When was the last time you thought about the future rather than living day to day just to survive teaching and leading during the Pandemic?
Take time to rejuvenate and reconnect with your vision for the future you want to have for yourself, your learners, your school, and your district at the 2022 Innovation Rally.
Learn how to live your vision with courage, tenacity, and confidence. We will dive into how Joy, Growth, Connection, and Success lead you to live your vision every day!
Join us at the Annual Innovation Rally to dive into what it means to truly Live Your Vision!
Quick Links:
Registrations
Agenda
Request For Sessions
Rally Theme
Live your vision: To vision is to plan boldly and creatively—to see the future you want to have for yourself, your learners, your school, or district.
Join us at the 2022 Innovation Rally to learn how to live your vision with courage, tenacity, and confidence.
We will dive into how the four pillars of Joy, Growth, Connection, and Success lead you to live your vision every day!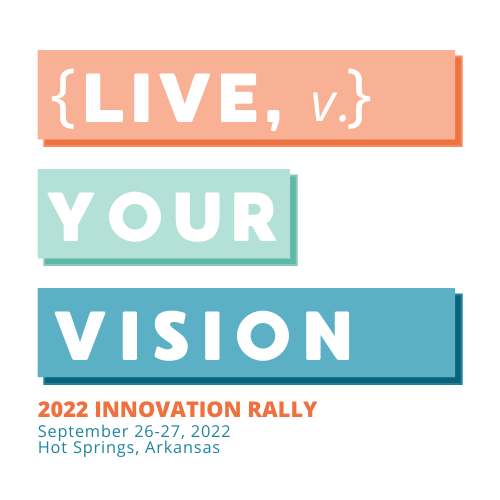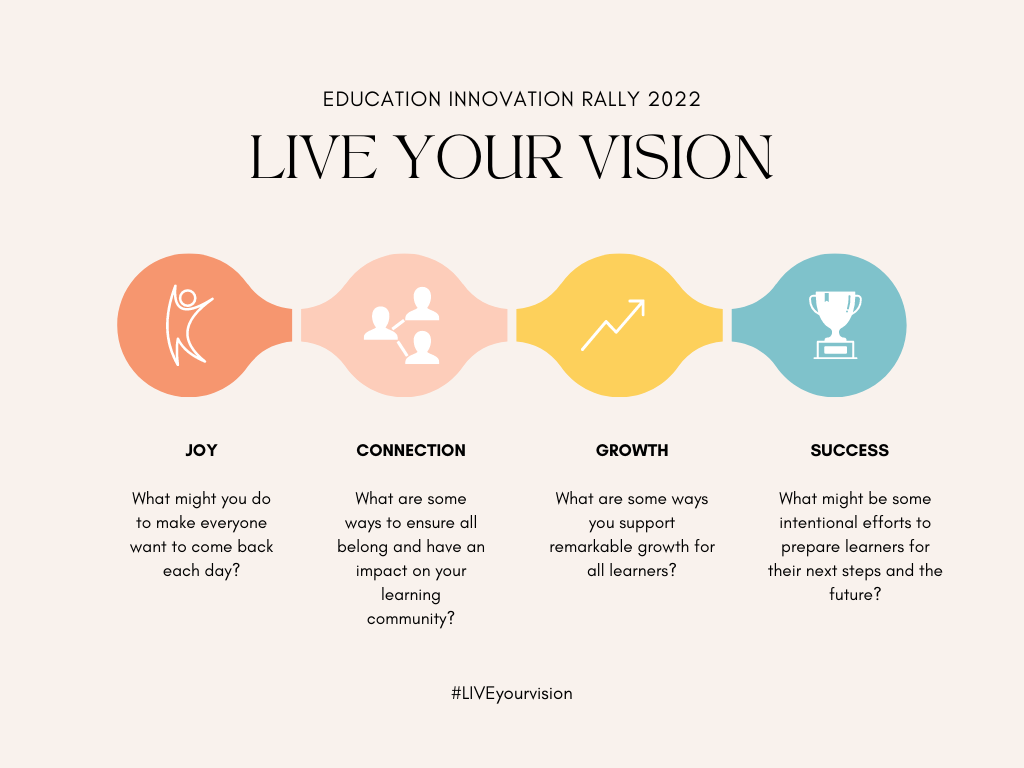 The Four Pillars:
Joy: Create magical moments - What might you do to make everyone want to come back each day?
Connection: Prioritize people - What are some ways to ensure all belong and have an impact on your learning community?
Growth: Inspiring extraordinary growth - What are some ways you support remarkable growth for all learners?
Success: For each and every person - What might be some intentional efforts that prepare learners for their next steps and the future?
Featured Voices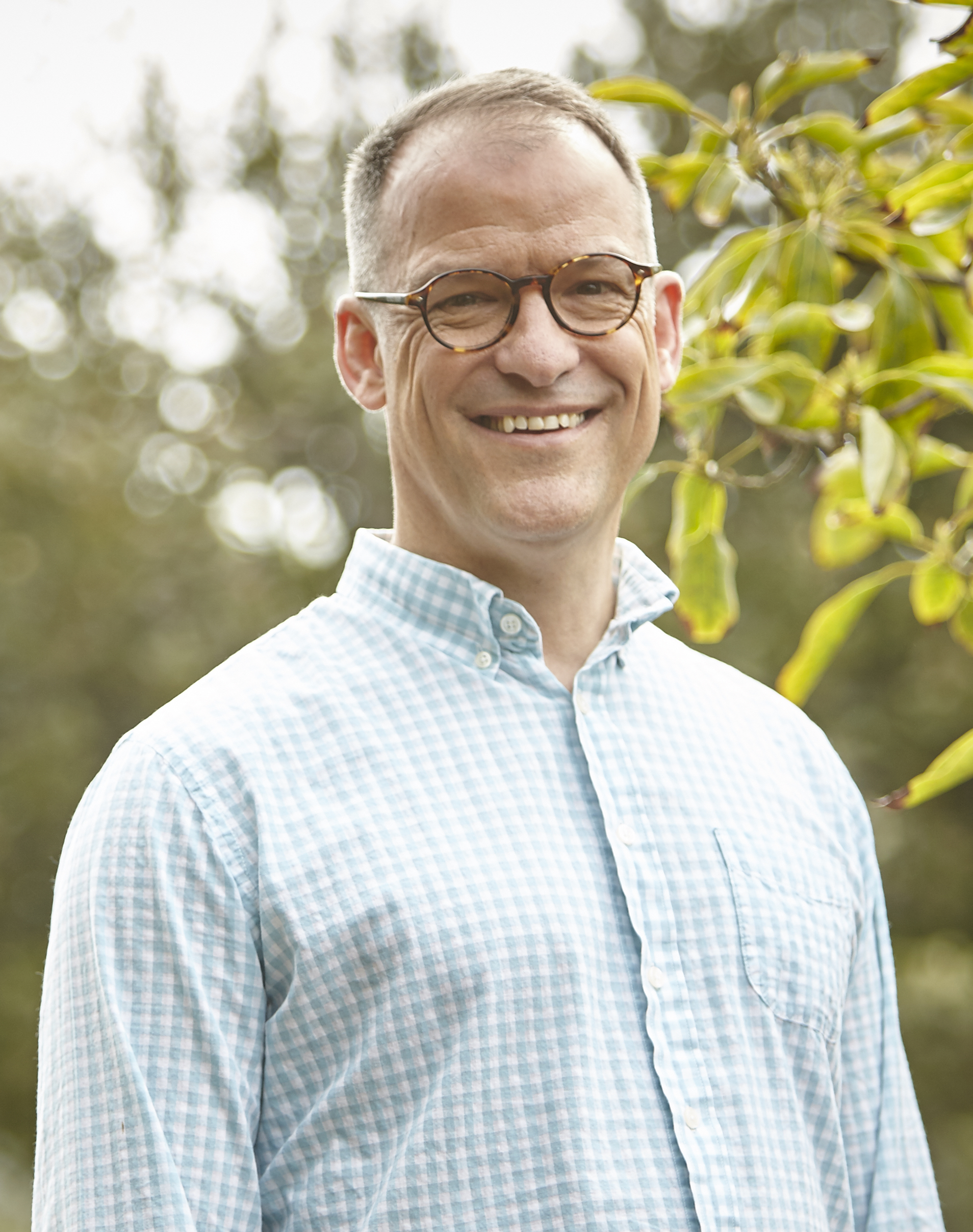 Dave Mochel
Keynote Speakers
Author, Coach, CEO of Applied Attention, Expert on The Science and Practice of Mindfulness, Well-being, Leadership, and Culture
Dave is a one-man retreat. He uses compelling stories, research, and humor to create a captivating environment and experience that is dynamic, inspiring, and highly relatable. As the foremost expert in the revolutionary approach of mindful self-regulation, Dave illuminates the incredible human capacity for unconditional wellbeing – the ability to thrive and grow independent of circumstances. Moreover, he shows how we can leverage this capacity with simple daily practices that foster peaceful and powerful lives, relationships, and cultures.
He has served as a lecturer in The Purpose Journey at Stanford University, and he is an advisor to The Wayfinder Project and Balance Position. read more...
Presenter Highlights
About OIE's Annual Education Innovation Conference
Arkansas is becoming a leader in educational innovation thanks to pioneers across the state and the emphasis on student focused learning by our state department. Over the years, we've worked to engage educators' awareness of innovative practices and designs. Travel to any region of the state and you will see educators engaged in conversations and actions to innovate!
The Innovation Rally pulls from successful student focused learning system designs and puts educators and students at the center of the design process. In fact, we have no doubt you will leave with a new or expanded vision of learning. One based on the premise we deeply believe.... that inside the learner is the design! We have school systems across the state, and country, successfully implementing innovative and student focused learning systems. These systems are transforming what it means to be a student in a public school system. Come hear, learn, share, and network with these pioneers.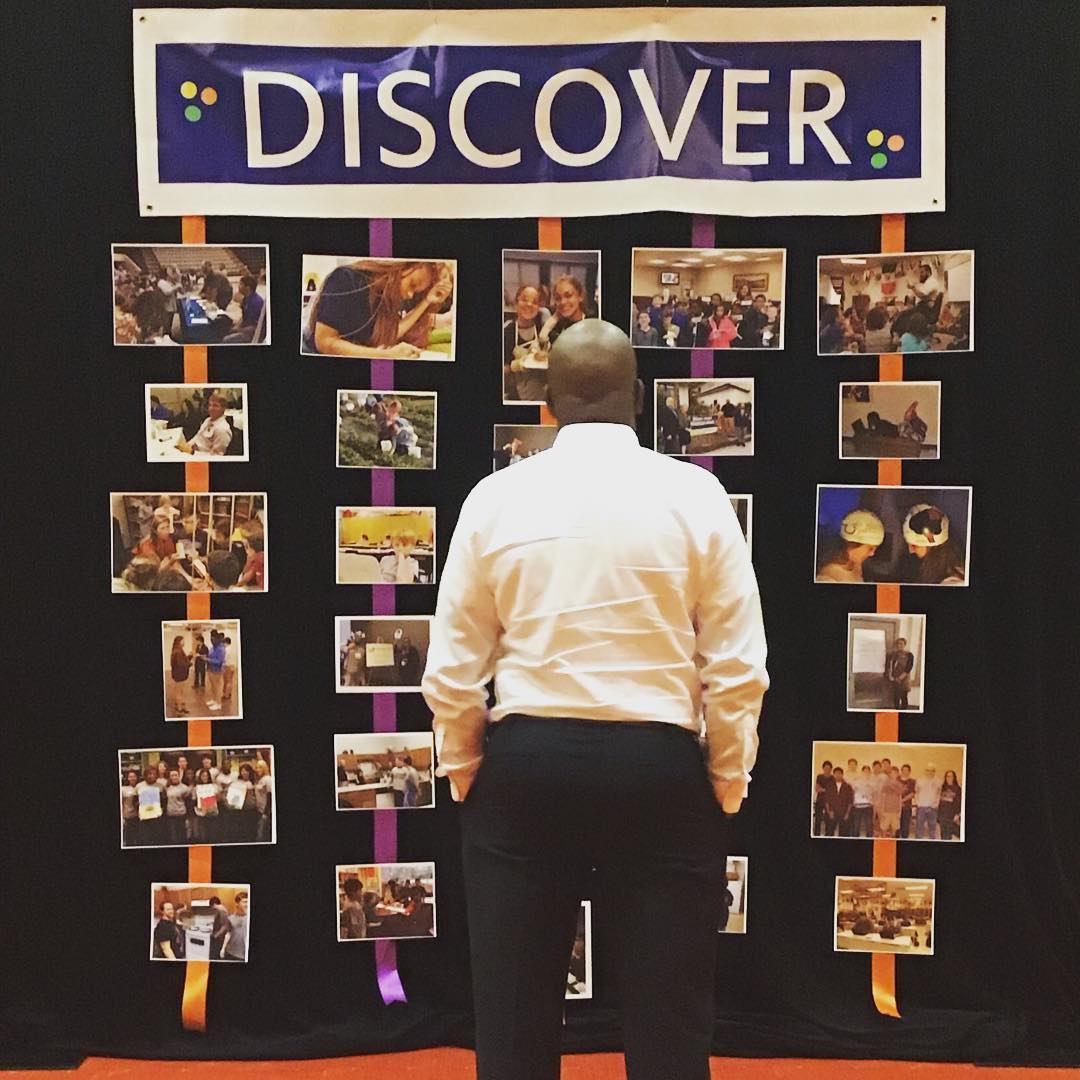 Wonderful speakers with great ideas and insights!!
- Stuttgart Schools
The mentoring sessions gave me an opportunity to gain useful insight into the work of those that are in the field doing it every day. As a superintendent, it was very helpful and educating.
- Magazine Schools
Being new to my district and a school of innovation, it was overall just useful being there and learning about school of innovation and hearing real world experiences from other districts.
- Star City Schools
The willingness of educators to provide assistance to create a school culture dedicated to Personalized Learning for each student.
- Fort Smith Schools
Enjoyed hearing from one group of teachers that serve primary aged children. Hearing an idea at the elementary level was most helpful.
- Lonoke Schools
Lodging Information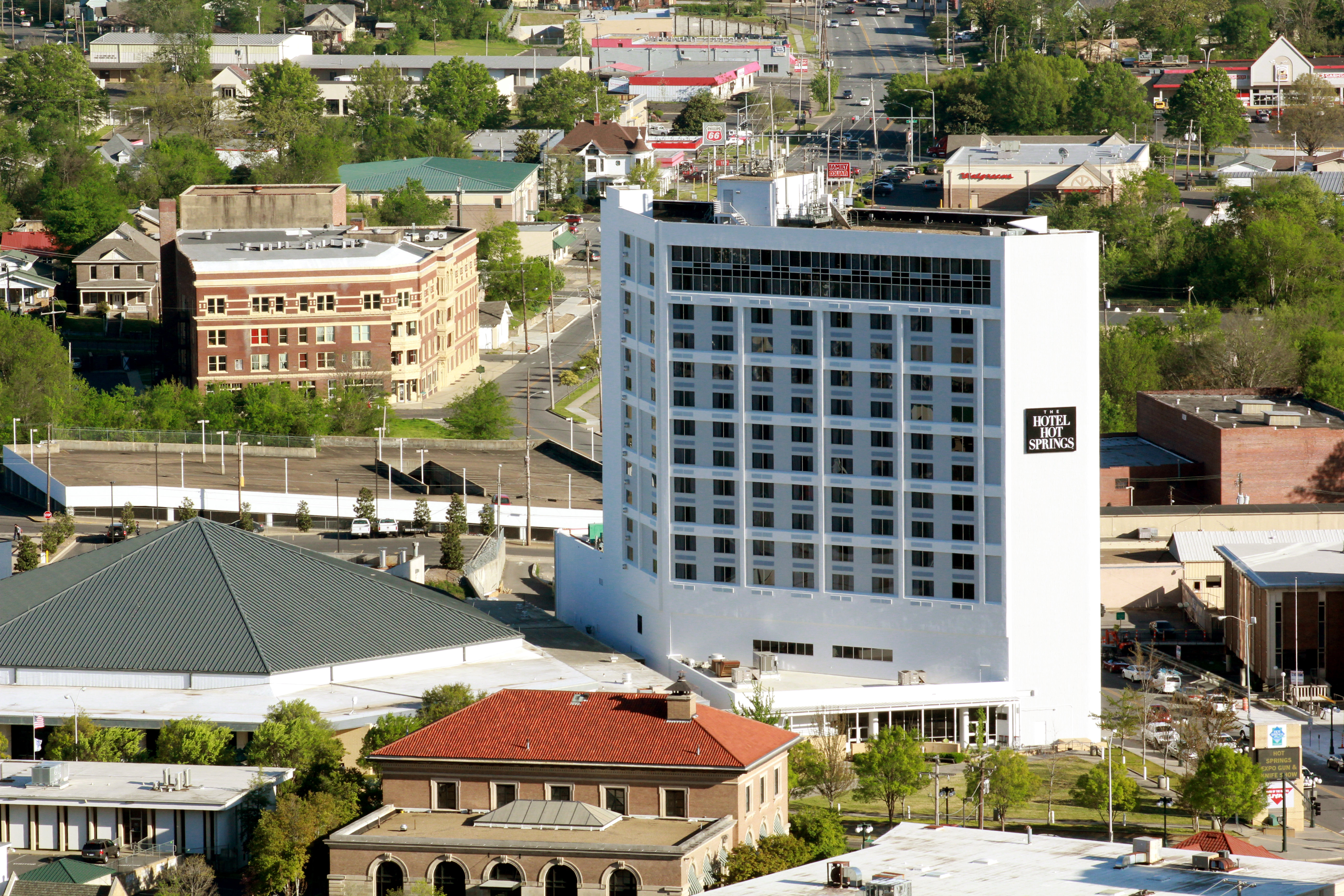 Social Feed
Contact
Office of Innovation for Education
346 N. West Ave. WAAX 302
Fayetteville, AR 72701
Phone: (479) 575-4499
Fax: (479) 575-4499
Email: oie@uark.edu
---
© OIE 2022 All rights reserved.