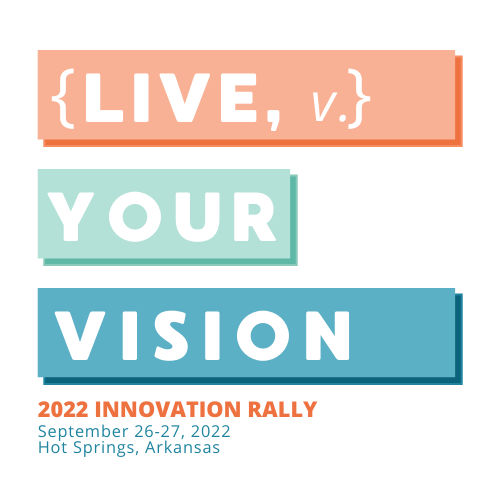 #LIVEyourvision When was the last time you thought about the future rather than living day to day just to survive teaching and leading during the Pandemic?
Take time to rejuvenate and reconnect with your vision for the future you want to have for yourself, your learners, your school, and your district at the 2022 Innovation Rally.
Learn how to live your vision with courage, tenacity, and confidence. We will dive into how Joy, Growth, Connection, and Success lead you to live your vision every day!
Join us at the Annual Innovation Rally to dive into what it means to truly Live Your Vision!
2022 Innovation Rally
SEPTEMBER 26-27
Hot Springs Convention Center, Hot Springs, AR